Buhari withholds assent to Electoral Act Amendment Bill rearranging elections order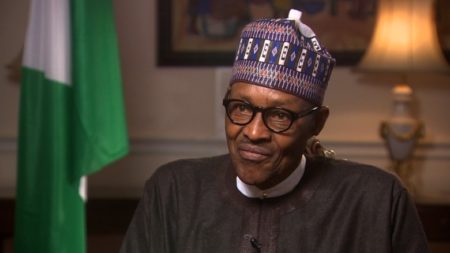 President Muhammadu Buhari, on Tuesday, withheld assent to the recently harmonised Electoral Act Amendment Bill 2018.
The bill, among other things, rearranged the order of elections, making the presidential elections to come last.
In a letter communicating his veto, the President said that the decision to change the order of elections may infringe upon the powers of the Independent National.Electoral Commission (INEC) as guaranteed by the Constitution.
The letter addressed to Senate President Bukola Saraki reads: "PRESIDENTIAL DECISION TO WITHHOLD ASSENT TO THE ELECTORAL AMENDMENT BILL 2018
"Pursuant to Section 58(4) of the Constitution of the Federal Republic of Nigeria 1999 (as amended), I hereby convey to the Senate, my decision, on 3rd March 2018, to decline Presidential Assent to the Electoral Amendment Bill 2018 recently passed by the National Assembly.
http://www.tribuneonlineng.com/2019-reps-urge-inec-to-register-eligible-voters/
"Some of my reasons include the following:
A.The amendment to the sequence of elections in Section 25 of the principal act, may infringe upon the constitutionally guaranteed discretion of the Independent National Electoral Commission (INEC) to organize, undertake and supervise elections provided in Section 15(A) of the third statue to the Constitution;
"B.The amend to Section 138 of the principal act to delete two crucial grounds upon which an election may be challenged by candidates, unduly limits the rights of candidates in elections to a free and fair electoral review process;
ALSO READ: 2019: INEC removes 229 names of aliens from voters' register
"C. The amendment to Section 152 Subsection 325 of the Principal Act may raise Constitutional issues over the competence of the National Assembly to legislate over local government elections.
"Please accept Distinguished Senators, the assurances of my highest consideration."