GNI tasks FG, state governments to invest in education and technology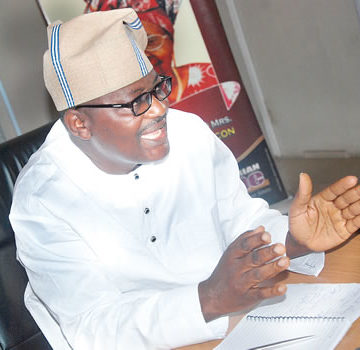 THE Promoter of Believe Movement, a socio-political advocacy group, Prince Gboyega Nasir Isiaka, has tasked both the Federal and State Governments to invest massively in education and technology to enhance human capital development.
Isiaka, a two-time governorship candidate in Ogun State, said this over the weekend during an interactive session with members of the movement in Yewa South/Ipokia Constituency, that investing in physical infrastructure alone would not promote all round development.
He noted that the socio-economic development of the citizenry should be the main focus of governments at all levels while maintaining that
physical infrastructure is an integral part of development as well.
Isiaka explained that the next phase of development will be determined by great power and capacity of the citizenry and not by natural resources.
Isiaka said, "We hold a strong view that the next century will be determined by the great power of the citizenry. And government must do everything to ensure that it puts the right quality education in place to make this happen.
"The next stage of development is not going to be determined by natural resources, but human resources. Of course, we need infrastructure, particularly in places such as Ogun West, but efforts must also be geared towards giving a boom to economic empowerment and development of the people."
He appreciated the government of the day in the state for the establishment of Ogun Stage Polytechnic in Ipokia area of the state.
While enjoining government to hasten work at the site of the new Institution for full academic work to take off in earnest in the interest of students.
The event witnessed the empowerment of members of the community with artisans' tools, deep freezers, free eyeglasses and cash supports.
READ ALSO: Re: Amosun's apotheosiss