#BREAKING: Suicide bomber kills 50 in Adamawa mosque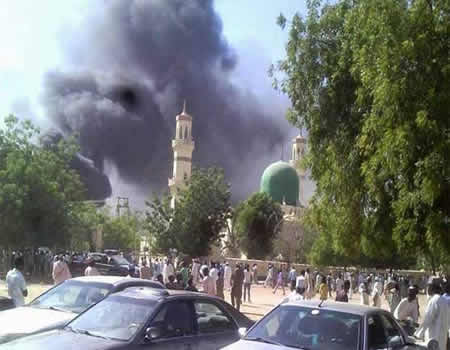 At least 50 people have been killed in a suicide bombing in the north-eastern Nigerian town of Mubi, police say.
The mosque was packed with worshippers during morning prayers when the bomber struck in Adamawa state.
Witness Abubakar Sule told AFP news agency that it appears the bomber was part of the congregation.
No-one has said they were behind the bombing but the Islamist militants Boko Haram typically target crowded places in northern Nigeria.
Some 20,000 people have been killed in Boko Haram's eight-year insurgency.