2017: Anambra UPP aspirant Chidoka flags off campaign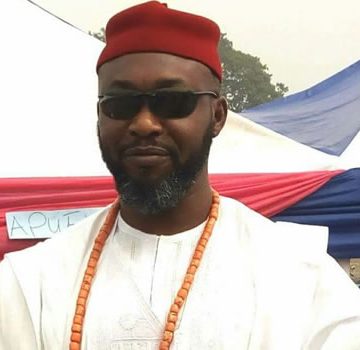 THE United People Party (UPP), governorship aspirant in Anambra, Mr Osita Chidoka flagged off his campaign today, at Ihiala Local Government Area of Anambra State.
Mr Chidoka, at the inauguration of his campaign office in Awka, announced the composition of 40 committees that would work across the state under the name 'Osita Chidoka Campaign Organisation, to promote his candidacy.
The committees comprise the 21 local government's local council areas, in the state.
The UPP governorship aspirant, who addressed a large turnout of party supporters and chieftains, including the National Chairman of the party, Chief Chekwas Okorie, the 21 local Government chairmen of the party, Traditional rulers, among others, said that the message the party faithful should take to others now was that salvation of the country lies with the UPP and should, therefore, be voted into all offices in the country come 2019.
Expressing appreciation for the support he had enjoyed since the inception of this election process when he first expressed his intention, he urged the campaign committees to go to towns, villages, and hamlets in all the 362 wards in the state to sell his governorship aspiration on the party platform and convince Anamberians to support him.
"It is important that all the various groups that have been working for us should coalesce to become one since it is certain that there will be primaries to pick the party flag bearer. Then those who are members of the campaign committees would now go to all the 362 wards to sell us," he said.
The former Aviation Minister insisted that he was ready to engage anybody in the November 18, 2017 election, saying his major concern was to achieve continuity in the development of the state, from where the incumbent Governor Willie Obiano would stop.
Mr Chidoka assured the party's concern remained the welfare of the citizenry, including market women, children, the elderly, workers, traders, among others.