Developer, officials feud over proposed Ikeja ITC mall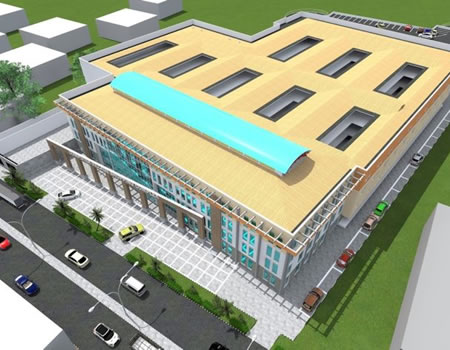 Just a week after the promoter of the proposed Ikeja ITC Mall unveiled the project, officials from Lagos State Ministry for Physical Planning and Urban Development, have come up with the claim that government has not been made aware, neither has it given an approval for the project and therefore, ordered the demolition of the structure on the site, particularly, the perimetre fence.
The ministry also claimed that government was never in partnership with the promoter, and that the public "should be careful of any fraudulent claims about any project such as ITC mall".
Reacting to the ministry, Messrs lookman Imam of Master Reality International Concept, the promoter of Ikeja ITC Mall, said the developer did no such thing.
"In your said statement to the press on the 18th July, 2017, you spuriously alleged that our client had claimed that it was in partnership with the Lagos State Government on the said project of an ICT Mall on its land", said Imam, stating that his client is in the final stage of complying with all requirements to facilitate issuance and grant ing of building plan approval. Imam said the firm has never presented, claimed or made any representation that it is in partnership with any tier of government, but purely as a private partnership initiative.
"It is instructive to state that one does not need to obtain any form of approval or permit to erect a fence over or around one land particularly to ward off miscreants or discourage perpetration of criminal acts on the land in respect of which the owner of the land may be held responsible by the government.
"What is common all over the world is the building approval not fence or fencing approval. Without fear of contradiction, we make bold to say that there is an equivocal difference between a building and a fence," he said.