FG inaugurates national action plan on use of artisanal mining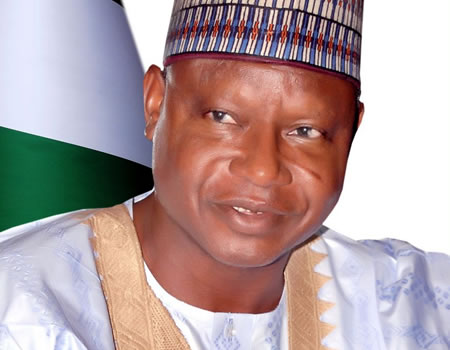 THE Federal Ministry of Environment has inaugurated a National Steering Group (NSG) for the execution of the National Action Plan on Mercury use in the Nigerian Artisanal and Small-scale Gold Mining (ASGM) sector in Nigeria.
Minister of State for Environment, Mallam Ibrahim Usman Jibril, performed the inauguration in Abuja, as part of the renewed effort of the government to reduce the effect of mercury on human health and the environment in line with the Minamata Convention to which Nigeria was a signatory.
He said human activities in recent times have largely increased the concentration of mercury in the nation's environment, adding that the magnitude of its expose to the environment has huge potentials of adversely impacting on human health as a result of its toxicity to the nervous systems.
Speaking through the Permanent Secretary, Dr Shehu Ahmed, the minister said the step was in a bid to arrest the ugly trend worldwide that the Minamata Convention is a Multilateral Environmental Agreement (MEA) formulated in order to effectively address the adverse effects of mercury through practical actions to control emission and releases of mercury compound from human activities.
He disclosed that Nigeria first signed the Convention in October, 2013 and that the Federal Executive Council (FEC) on 12th April, 2017, approved the ratification of the Convention. With this new development, the Federal Ministry of Justice was currently preparing the instrument of ratification for the President's assent.
The minister further noted that though Nigeria does not have a full-scale gold mining sector but artisanal and small-scale miners carry out majority of the gold mining activities in the country and as a result of this, preliminary assessment of mercury releases in Nigeria was carried out by the Ministry in 2012 using the UNEP Toolkits and indications showed that ASGM processing was more than insignificant.
The representative of United Nations International Development Organization (UNIDO), Ms Rodica Ivan, UNIDO Headquarters, Vienna-Austria lauded Nigeria's great efforts in setting up a National Steering Committee to pilot the implementation of the National Project "Development of the National Plan for Nigeria's Artisanal and Small-Scale Gold Mining Sector'.
According to her, countries that have declared more than insignificant activity of Artisanal and Small-Scale Gold Mining (ASGM) in their country, under the Minamata Convention on Mercury are expected to develop a National Action Plan on Mercury for the sector.
Presently 128 countries are signatories to the Minamata Convention with about 70 countries having ratified as future parties.