Expert commends CBN's 'unorthodox' monetary policy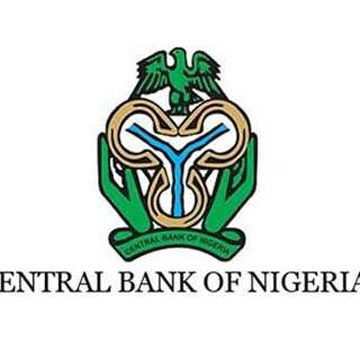 The Chief Consultant, Biodun Adedipe Associates Limited (BAA Consult), Dr. 'Biodun Adedipe has commended the Central Bank of Nigeria (CBN)'s unorthodox" monetary policy operations.
He also maintained that the CBN has the capacity to sustain ongoing foreign exchange (forex) interventions despite the pressure on the forex reserves.
Speaking at the Finance Correspondents Association of Nigeria (FICAN) Half-Year Economic Review held in Lagos, he disclosed that on the 30-day moving average, the reserves have risen from $29.07 billion at end of 2015 to $30.36 billion in July 11 2017.
Adedipe said the liquid portion of the reserves stood at $29.62 billion, which translates to 12.31 months of imports cover, a position that is confortable enough for CBN to operate from, stressing that the international benchmark was for external reserves to be able to sustain at least, six months of the import bill.
While expressing support for the "unorthodox" monetary policy stance of the Central Bank of Nigeria, Adedipe said it should continue until the economy achieves stability.
"The issue is using your orthodox policy for as long as your financial system is at risk, once you are outside of the risk region, that is, where your economy is no longer fragile, you abandon it and you turn to orthodox management.
"In my latest encounter with CBN, they said we haven't gotten to a comfortable level yet. But I understand that because they know that if government is spending to expand the economy, that's expansionary fiscal operation and that would increase interest rate and so they recognize that even if they drop interest rate it will more or less demoralise the situation," he stated.
He stressed the need for increased patronage of goods and services made in Nigeria in order to stimulate economic activities and attain sustainable growth.
Adedipe, who said this at the "Half Year 2017 Economic Review," organized by members of the Finance Correspondents Association of Nigeria (FICAN), in Lagos, advocated that in terms of production, Nigeria should copy the examples of China and India, especially the latter, that promotes 'Make-in-India'.
Also, on the consumption said, the economist said Nigerian economic agents (governments, corporates and individuals) should buy goods 'Made-in-Nigeria.'
By adopting such economic policy, Adedipe held the view that trade would thrive on internal activities, while the country would engage in international trade to complement its earnings.
He noted that any country that does not produce a significant proportion of what it consumes would always be at the mercy of those countries that are producing the goods and services.
According to him, Nigeria has an estimated population of 190.88 million as at 1st July 2017 (7th largest in the world, with potential to become 3rd by 2050), and with a huge appetite for consumption of just about anything in the market for any tradable commodity.
"My take on the episodic economic troubles Nigeria falls into is simply that: We produce what we don't consume (natural resources that we harvest and export). We consume what we don't produce – largely import dependent for all conceivable things.
"The salvation for the Nigerian economy, beyond engendering recovery from the abating recession, is found in promoting aggressively the 'Made-in-Nigeria' campaign. "In Nigeria, most of the things that catch our fancy, we actually don't produce them. We therefore end up creating jobs offshore," he added.