CAN commends FG on the reinstatement of CRS, IRS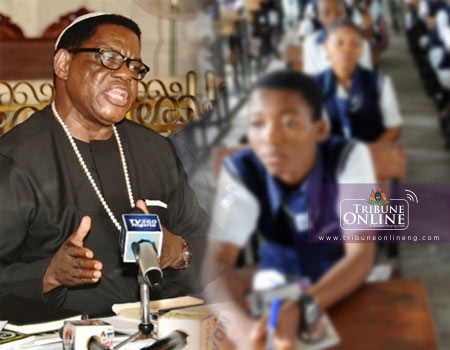 The leadership of the Christian Association of Nigeria (CAN) have commended the Federal Government for reversing the controversial merger of the Christian Religious Studies and the Islamic Religious Studies as a subject by the Nigerian Educational Research and Development Council (NERDC).
CAN stated that the merger of the two subjects had been rejected long before the emergence of this government because it was done without the consent of all stakeholders including CAN and all efforts made to reverse the ungodly policy were fruitless until now.
According to the statement issued by CAN, "the reverse of the policy shows that we have a listening and sensitive government who is ready to reverse itself or any unacceptable policy when the need arises."
CAN also commended the intervention of the National Assembly in the saga that quickly doused the tension that was generated by the policy.
Furthermore, CAN urged the government to "direct the NERDC to organise a seminar on the New Curriculum with a view to addressing all the grey areas in it especially topics that can promote rebellion in our children".
"Mandate all state governments to recruit adequate teachers for the CRK especially in the North where most of the states have no teachers for the subject."
"Ask the Federal Ministry of Education to review all the textbooks that are currently being used as some of them are encouraging ungodly practices like masturbation."