Former AGF, Olu Onagoruwa dies at 80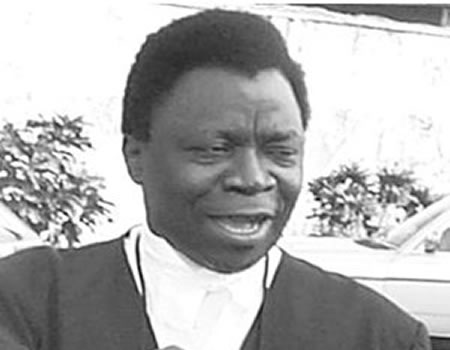 Aformer Attorney General of the Federation and Minister of Justice, Dr Olu Onagoruwa, is dead.
He died less than 48 hours to his 80th birthday.
Onagoruwa graduated from the University College, London, in 1964 and completed his Ph.D in Constitutional Law at the same university in 1968.
He was principal partner of Dr Olu Onagoruwa Chambers. He was called to the Nigerian Bar in 1971.
Onagoruwa was a member of the Inner Temple of the English Bar and a member of both the Nigerian and International Bar Associations.
He attended the Academy of American and International Law Centre in the United States.
Onaguruwa, who hailed from Odogbolu in Ogun State, was appointed the Attorney General of the Federation and Minister of Justice in 1993. He was appointed the African representative to the body that drafted Ethophia's constitution in the same year.
He practised law for over 35 years, his core areas being constitutional law, legislative matters, banking and insolvency, oil and gas, telecommunication law and litigation.
He was the Group Legal Adviser/Company Secretary of Daily Times for several years.
Over 250 books and articles were written by him.
The Ogun State governor, Senator Ibikunle Amosun, described his death as a big loss to the state.
The governor, in a statement, said the death of the human rights activist was sad and would be deeply felt by the downtrodden and oppressed Nigerians whose cause he "passionately" championed.
Amosun said the commitment of the late Senior Advocate of Nigeria to the emancipation and well-being of ordinary citizens made him a subject of attack by the authorities, particularly during military era.
"We cannot also forget his patriotism, which was in the interest of the generality of Nigerians, when as Attorney General of the Federation and Minister of Justice, during the regime of the late Gen. Sanni Abacha, he condemned and dissociated himself from some draconian decrees promulgated without his knowledge.
"This action caused him and his family great discomfort but he was uncompromising. Even when his health was failing, he continued to speak against bad governance and human rights abuses," the governor added.
Describing Onagoruwa as a distinguished human rights advocate and exemplary public officer, Amosun said his stand during his brief tenure as minister is worthy of emulation by elected and appointed government officials who truly desire a vibrant and people-orientated public service.
He prayed God to be merciful upon him and grant his family the fortitude to bear the loss.