37 killed as herdsmen, farmers clash in fresh Kaduna violence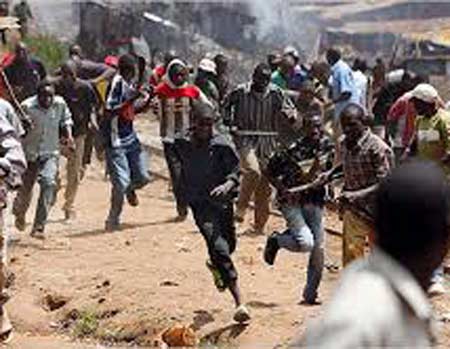 A fresh round of violence has erupted between farmers and herders in Kajuru, Kajuru Local Government Area of Kaduna State, resulting in the death of 37 people, with several others injured.
The crisis, according to findings, started on Sunday when some Fulani youths allegedly stormed a village at Ungwan Uka to avenge the killing of a certain herdsman said to have been attacked and killed by some Kadara youths at a farm at Banono village.
One of the youths who spoke on condition of anonymity confirmed the killings, but said the killed Fulani man was a known bandit and had been harassing the people of the area before he was killed by a mob while trying to escape.
He disclosed that when this happened, the matter was explained to the Fulani community in the area but their youths insisted on avenging the death.
"The chief of kajuru even called and spoke with them but we were surprised that in the early hours of Sunday, they came and carried out the attack," he stated.
It was alleged that the Fulani youths killed five of those identified as having a hand in the killing of the Fulani herdsman.
The development angered youths in Kadara, who, in turn, mobilised on Monday and launched a reprisal on the surrounding Fulani settlements.
They burnt their tents and other valuables, while about 12 people were reportedly killed in the attack.
An eyewitness, Salisu Mohammed, said after the attack on Monday, security agents were drafted to the communities to restore normalcy, but the Kadara youths later launched another attack on the surrounding Fulani settlement, killing no less than 10 people.
"These are the ones whose bodies have been recovered. As I'm speaking with you, we don't know the actual number of casualties. Our people are scattered all over," he stated.
He said the victims were buried in a mass grave, adding that during the burial, they also received information to prepare for the burial of another nine whose bodies were recovered at various points in the surrounding bushes.
The acting state Police Public Relations Officer, Yakubu Sabo, when contacted, said the police were aware of a misunderstanding among some individuals in the community which later led to a clash, with some people taking laws into their hands.
He said the police and the army had, however, restored normalcy in the area.
Sabo, however, said the police were yet to confirm the number of casualties, adding that "as soon as I confirm the casualties, I will let you know."