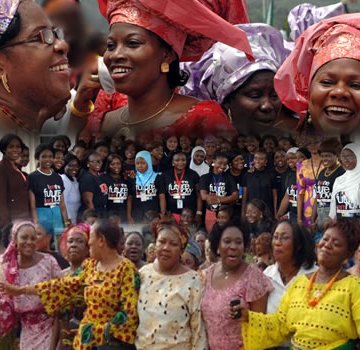 A hundred women have benefitted from the "complete care and aid foundation" as part of the third phase of food assistance to the poor in the state.
The activity dubbed "breaking hunger circles" took place at the GRA, Bama Road, resident in Maiduguri.
Making her remarks during the occasion, founder Aisha Wakil promised to get to the "hardest corners to reach places of intense hunger in Maiduguri and Borno state in general as we know the terrain."
Assisted by Country Director Prince Lawal Shoyode and project manager Dr Saidu Tahiru, she vowed to fight hunger which has become so pervasive in the state.
Country director Shoyode emphasised that the foundation was all about bringing smiles to the neglected communities and internally displaced people IDPs and members of community-based associations.
This was corroborated by Dr.Saidu Tahiru who said they will launch "mai kose and mai waina" women empowerment with N10,000 naira each as a start-up capital very soon.
Saidu called on the state government, Bank of industry BOI, Central Bank of Nigeria CBN and Government Enterprise Empowerment Program programme GEEP to key in and uplift the empowerment that touches the poor women and vulnerable in the society.
He concluded that they have a database of the poor, young people, traders who are fused into cooperative societies for easy distribution.