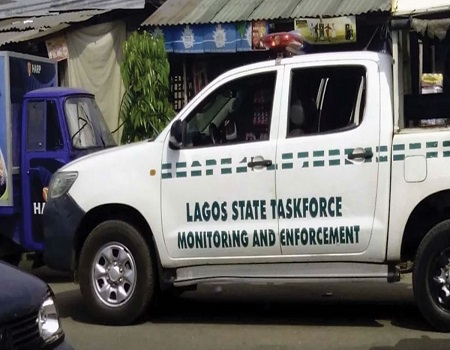 THERE was commotion on Wednesday in the Igando area of Lagos as commercial bus drivers clashed with the operatives of the Lagos State Task Force on the Environment and Other Related Offences and the Mobile Court.
The image maker in charge of the state police command, Chike Oti, while speaking on the incident, said that ten people have been arrested in connection with the incident but denied that it was a clash between the drivers and the task force operatives.
About four people were reportedly injured in the riot that ensued and scores of commuters were stranded for a long period of time as the commercial drivers stopped operation for hours.
ALSO READ: Drama as Buhari's supporters clash over Senate's probe of $3.8bn Fuel Subsidy Fund
The angry drivers accused the task officials and the Mobile Court of unnecessary harassment and pleaded with the state government to call them to order .
The Nigerian Tribune gathered that it all started around 10: 30 on Wednesday morning , when the task force operatives and the Mobile court invaded iIgando Motor Park and impounded some vehicles.
A commuter, who was waiting at the park for a bus, George told the Nigerian Tribune that " the policemen were about taking the buses away when the bus drivers mobilised and attempted to prevent them from taking the vehicles away "
" The situation became tensed as commuters along the area ran into different directions as some of the policemen attempted to shoot into the air to disperse the drivers, " the eye witness said .
The eyewitness added that " after the task force operatives left, the drivers mobilised themselves and stopped their members from picking passengers "
A driver, who pleaded anonymity , while speaking with the Nigerian Tribune said " the governor should call the task force and the mobile court to order. How can they impound vehicles at approved motor parks? It is getting unbearable for us."
The driver also added that " the whole essence of this impoundiment is to collect money from us . They are after the money and not for any other reason ."
The Lagos police spokesperson told the Nigerian Tribune that " the task force and the Mobile court were in the area to perform their legitimate duty and they had completed it and left when some people felt aggrieved and attempted to cause commotion ."
The Lagos police image maker also said that " the police moved in immediately and put everything under control. Ten people have been arrested in connection with the incident