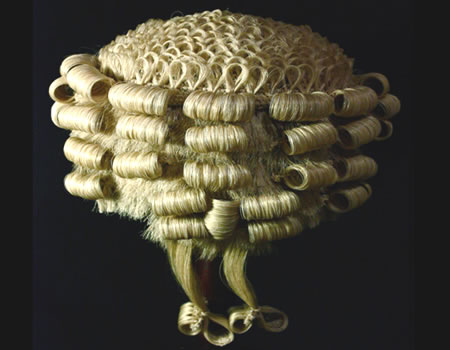 THE Administrator of the National Judicial Institute (NJI), Justice Rosaline Bozimo (rtd), has explained the rationale behind the training of reporters covering the country's judiciary by the institute.
Bozimo, who was recently reappointed by the Chief Justice of Nigeria (CJN), and Chairman Governing Board of the NJI, Justice Walter Onnoghen, for a second tenure of office, re-emphasised the need for an interface between the judiciary and reporters.
The judiciary is a distinct arm of government, hence the need to train reporters covering the various courts on the functions and activities of judicial officers without mis-informing the public or misrepresenting facts.
Addressing the executive members of National Association of Judiciary Correspondents (NAJUC), Abuja chapter, when they paid her a courtesy call, Bozimo stressed the importance of objective, factual and balanced reportage of court proceedings.
"Shortly when I assumed office as Administrator, I discussed the issue of training judiciary reporters with the former CJN, Justice Mahmud Mohammed (rtd), and he bought the idea of training journalists covering the beat.
"The essence was to interface and interact with reporters, and expose them to the workings of the judiciary in order for them to report us objectively, without bias."
However, Bozimo dismissed by wave of the hand, a report, she said was aimed at tarnishing the image of NJI. The story, she said stated that CJN has transferred the Institute's secretary, and the Director, Finance and Accounts over alleged fraud.
"If there is any issue, come and check your facts with us before going to the press. You don't gain anything in defaming anybody. My first term terminates 31 July; the report said I have travelled abroad, but here I am with you people.
"The issue here is that a few, if actually they existed, wanted funds to be shared and frittered away, but I said no," the NJI administrator revealed.
"NJI is not a political party where money is shared. They are talking about welfare, but if they are hating me because I have refused to share funds belonging to NJI, let them go ahead and do so," Bozimo said.
Also commenting, the Secretary of the Institute, Abubakar Mandama described Bozimo as an astute administrator, who has contributed immensely in developing the institute in terms of manpower and physical infrastructure.
"I had the rare opportunity of being in a meeting when Justice Bozimo was reappointed. I was privileged on July 18, when the Board was in dilemma to choose who will succeed Justice Bozimo.
"But considering her sterling qualities, and her achievement, the Board persuaded her to stay, which she reluctantly accepted," the NJI Secretary stated.