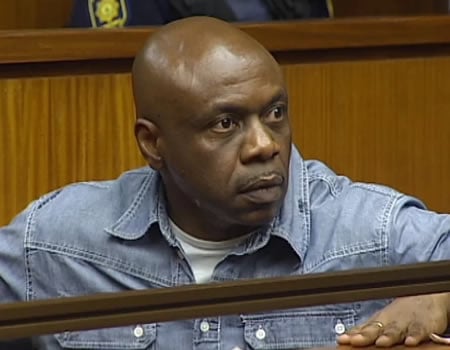 The alleged mastermind of the October 1, 2010 Independence Day bombings in Abuja, Charles Okah on Wednesday denied knowing the Movement for the Emancipation of the Niger Delta (MEND).
Okah and his co-defendant, Obi Nwabueze are standing trial before Justice Gabriel Kolawole of the Federal High Court in Abuja over their alleged involvement in the Independence Day bombing at the Eagle Square Abuja in 2010.
Okah, who was cross examined when the matter came up on Wednesday by the prosecution counsel, Dr. Alex Izinyo (SAN), also told the court that he did not know whether the group is a militant organisation or not.
He said his knowledge of MEND did not go beyond what he reads in the papers about its activities, just like every other Nigerian.
Okah also told the court that he did not know Jomo Gbomogbomo and also denied ever knowing one Bassey Umoren, the third prosecution witness, who alleged that he was hired by Okah to wed explosives to a compartment of a car
But, Okah said, "I don't know any Bassey Umoren and i never gave him contract to wed explosives to a car. I only met him for the first in court here."
After the cross examination, the court adjourned till 
November 9, 2017
 for continuation of trial.
Okah, Nwabueze, Edmund Ebiware and Tiemkemfa Francis-Osvwo (aka General Gbokos) were first arraigned before the court on December 7, 2010 over their alleged involvement in the October 1, 2010 blasts, leaving about 12 people dead and several others injured.
The court had earlier sentenced Edmund Ebiware to life imprisonment, while the 4th  defendant, Tekemfa Francis-Osvwo died in prison.
The court held on June 1, 2017 that both Okah and Nwabueze had case to answer with respect to the incident.
Justice Kolawole dismissed the defendants' no-case submission which they had filed after the prosecution called 17 witnesses and tendered documentary exhibits as evidence to prove its case.
The Judge held that contrary to the contention of the defendants,  the prosecution had been able to link the defendants with the alleged offence, warranting them to offer explanations in respect of the charges preferred against them.
Justice Kolawole, in his ruling on the no case submission held that,  "The prosecution has made out prima facie case through testimonies of witnesses which linked the defendants with the charges. It requires them to offer explanations."