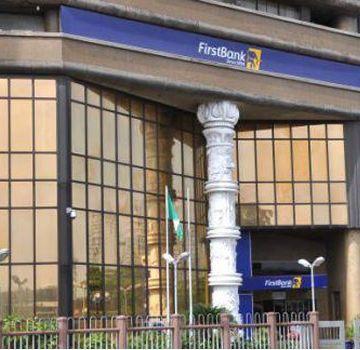 FIRST Bank of Nigeria Holdings Plc has revealed intentions to drive down its Non Performing Loans (NPL) to single digit by 2019.
The Group Managing Director of the company, Urum Kalu Eke, disclosed this at the company's "Facts behind the Figures'' at the Nigerian Stock Exchange (NSE) in Lagos,
on Thursday
.
While unveiled key growth strategies aimed at boosting the company's revenue and shareholders' value from 2017 financial year, going forward, Eke noted that the company was targeting a single digit NPL, cost of risk less than two per cent, cost to income to be less than 50 per cent, enhanced revenue, return on equity to be greater than 20 per cent and improved dividend distribution.
According to him, NPL to revert to single digit region within the next 24 months on the back of active remediation of top exposures, adding that about five per cent of the loan book has been restructured with oil and gas loans, constituting 70 per cent of the structured portfolio in 2016.
Going forward, Eke explained that the subsidiaries under the Holdings company would execute innovation project to identify new revenue streams, saying plans are underway across the group to grow  20 to 25 million customer accounts within the current strategic cycle.
He added that the company would focus on improving revenue generation across the group, noting that the
Merchant Bank and insurance businesses recorded 11.5 per cent and 18.7 per cent year-on-year growth in revenue respectively.
Speaking on the impact of digital banking strategy, Eke explained that there have been increased contribution from e-banking solution.
According to him, on the firstmobile/online, over N1 trillion transaction value, having 900,000 users enrolled since inception in September 2015, 19.7 million transaction in 2016 and one million digital customers.
He stated that one of their priorities is to achieve 25 per cent of the bank active customer base to digital channels by 2019 and to reach the unbanked and under banked through the roll-out of agent banking.
The Holdings company for the first quater ended March 31, 2017 posted gross earnings of N141 billion against N107.5 billion recorded in the preceding period of 2016, an increase of 31.2 per cent.
Profit before tax stood at N19.9 billion compared with N22.1 billion achieved in 2016, representing a decrease of 9.5 per cent.
Total asset went up by 5.2 per cent to N4.98 trillion, while NPL stood at 26 per cent as against 21.5 per cent in 2016.