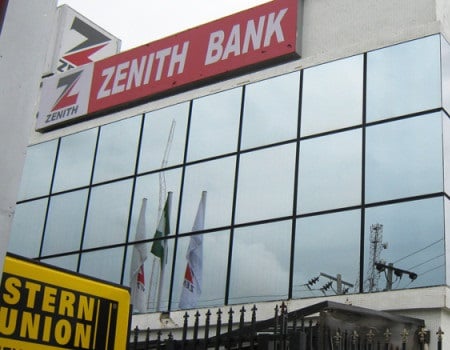 The Nigerian Stock Exchange all-share index (NSEASI) and market capitalisation dipped 1.11 per cent and 0.14 per cent to close the week at 41,472.10 and N14.982 trillion respectively.
"Similarly, all other indices finished lower during the week with the exception of the NSE Consumer Goods, NSE Banking and NSE Pension Indices that appreciated by 1.07 per cent, 3.31 per cent and 1.67 percent respectively," according to the NSE's weekly stock market report.
The report affirmed at the close of the week's trading on the Nigerian bourse, a total turnover of 2.328 billion shares worth N28.927 billion in 25,530 deals were traded by investors compared to a total of 2.444 billion shares valued at N36.665 billion that exchanged hands last week in 26,712 deals.
The NSE reports that Zenith International Bank Plc, Access Bank Plc and Fidelity Bank Plc accounted for 664.391 million shares worth N10.659 billion in 6,429 deals, contributing 28.54 per cent and 36.85 per cent to the total equity turnover volume and value respectively.
According to the NSE, the Financial Services Industry (measured by volume) led the activity chart with 1.784 billion shares valued at N20.385 billion traded in 16,823 deals; thus contributing 76.60 per cent and 70.47 per cent to the total equity turnover volume and value respectively. The Consumer Goods Industry followed with 171.111 million shares worth N5.404 billion in 4,055 deals. The third place was occupied by Oil and Gas Industry with a turnover of 124.065million shares worth N296.727 million in 1,607 deals.
Equities trading advances by 1.45%, adds N181.5bn in one week
Also traded during the week were a total of 4,165 units of Exchange Traded Products (ETPs) valued at N78,276.06 executed in 15 deals, compared with a total of 1.889 million units valued at N10.512 million that was transacted last week in four deals.
While a total of 5,152 units of Federal Government Bonds valued at N4.562 million were traded this week in 24 deals, compared with a total of 40,566 units valued at N44.313 million transacted last week in 29 deals.
A summary of price changes in the review week shows that 33 equities gained in price, higher than 25 posted the past week. On the flipside, 49 equities declined in price, lower than 60 recorded the previous week, while 89 equities remained unchanged higher than 86 equities recorded in the preceding week.