VIDEO: FEC approves N5.4bn for reconstruction of Oturkpo-Enugu road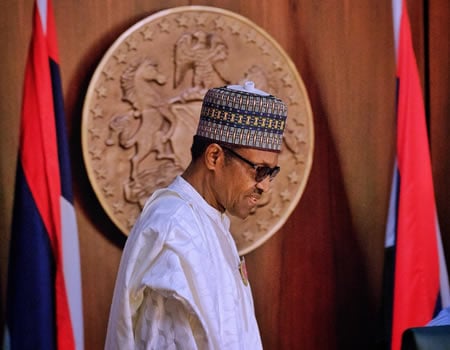 The Federal Executive Council (FEC), on Wednesday, approved N5.4 billion for reconstruction of the ninth mile Oturkpo road linking Enugu state to Benue.
The Minister of Power, Works and Housing, Mr Babatunde Fashola, disclosed this after the 2018 inaugural FEC meeting, presided over by President Muhammadu Buhari.
He said already the Benue section of the road project was under construction, adding that the project would boost agricultural activities in both Benue and Enugu states.
"My ministry handled one memo today and it was for the Gboko section of the ninth mile Oturkpo road that links Enugu State to Benue State. The Benue section is already under construction.
"So, what we have just done is to award the 36 kilometers that connect the Enugu section to the road.
"This is a major agrarian connectivity in support of our agricultural policies.
"The council approved that memorandum; the award was to the existing contractor who is already working on the Benue section so that we should have a seamless deployment of machines and materials to the site.
"We expect that this should be completed in 24 months. The contract sum is N5.44 billion,'' he said.
The Minister of state for aviation, Sen. Hadi Sirika, who also spoke on the outcome of the meeting, said the Council approved an independent power supply to Nnamdi Azikiwe International Airport, Abuja.
He pledged that all the problems facing the airport would be addressed in phases.
"The new terminal building at the Nnamdi Azikiwe airport which is called Chinese building has a challenge of power, water, sewage, apron etc that we are putting up there.
"So we have to find a way of dealing with those challenges, we are putting up an independent power system at the airport which has been approved by FEC.
"Subsequently we will also turn to the challenges of water, sewage, apron, connectivity between the old and new airport and all the fire stations that are blocking the usage of the airport and perhaps also the control tower that is connecting the other side of the airport.
"All these will be attended to in phases in preparation for the full utilisation of the airport,'' he said.
Responding to a question on the persistent farmers/herdsmen conflicts across the country, the Minister of Information and Culture, Alhaji Lai Mohammed said the government was finding lasting solutions to the problem.