Few voters appear to be encountering problems so far, AP reports. Presidential elections usually include sporadic voting problems such as machines not working properly, the US news agency adds, noting that some technical hitches have been reported in Virginia and North Carolina.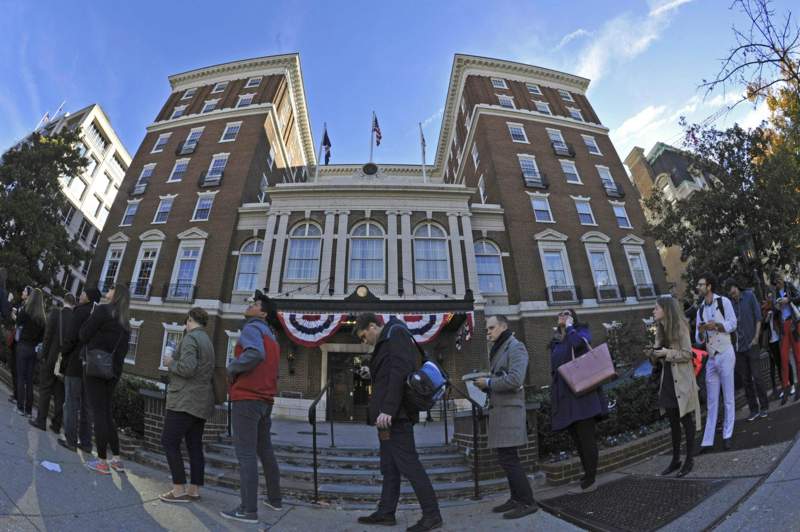 Long queues of voters are being reported in places. These people were queuing in Washington DC.
Donald Trump's highly personalised use of Twitter may have been one of the more memorable features of the campaign but, in the end, the two candidates posted equal numbers of tweets, according to the social media analytics company Socialbakers.