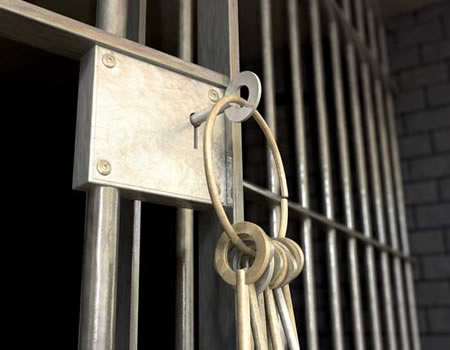 NO fewer than 80 inmates were set free from prison by the presidential committee on prisons reform and decongestion in Jigawa State.
The prisoners who were serving different terms convicted on civil and criminals cases regained their freedom after their individual fines were settled.
Speaking to newsmen shortly after the release of the inmates, the chairman of the committee, Justice Ishaq Bello said, apart from decongestion of prisons across the country, the committee was also expected as part of its terms of reference to make a recommendation to federal government on the condition of prisons environment.
Bello, further stated that of the 80 that regained their liberty, the fine of 14 were settled by the Minister of Justice, two on ill health, one on age ground while the rest were set free after Jigawa state government had paid their fine.
The chairman of the committee who is also the Chief Judge of the Federal High Court Abuja expressed his concerned over the poor environment of Dutse prison saying, names of 116 inmates were forwarded before the committee for consideration of amnesty.
He urged the prison authorities in the state to put to a halt the use of the Dutse prison owing to its inhuman nature saying, the one-story building that was housing four rooms with two upstairs and the other two at the ground floor had only two toilets.
According to him, the 50 inmates capacity prison was now accommodating over 200; adding that the inmates for consideration for the amnesty were selected from across the prisons in the state and were all assembled in Dutse prison for screening.
"I am suggesting for the interim, an alternative place should be sought to serve as the prison in Dutse because the present prison is by far below the standard requirement for prison.
However, the good news is that the state government has secured a place for the construction of a new prison in the state capital."