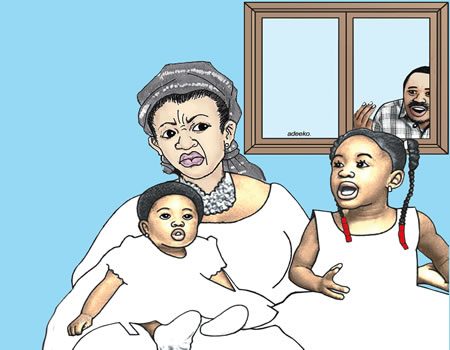 A four-year-old girl, (name withheld), was used as ransom to settle N100 debt owed a widow, Mrs Josephine Nwali, by her mother in Abakaliki.
Mrs Cecilia Elom, Head of Child Maltreatment Unit of the Ebonyi Ministry of Women Affairs and Social Development, confirmed the incident to newsmen on Thursday, describing the incident as 'inhuman'.
Elom confirmed that the child's mother, Veronica, owed Nwali N100 for a business transaction at Abakaliki Rice Mill, and the latter insisted that her money must be paid.
"Veronica had no choice than to use her four-year-old daughter as an exchange for the money owed, pending the period she will pay back.
"Nwali, therefore, took the four-year-old to her house at the CAS Campus of Ebonyi State University Abakaliki (EBSU), where she has been for several months.
"The incident is the height of child abuse and exploitation because the victim was not involved in the transaction," she said.
Elom remarked that the ministry received a distress call that Nwali was maltreating children in her custody and immediately stormed her house.
"It was there that we discovered this case and invited Nwali to our office, which she honoured.
"We handed her over to the police after interrogation but the victim has not reunited with her parents because of poor health condition.
"We have taken her to the hospital for adequate treatment," she said.
ASP Loveth Odaa, the State Police Public Relations Officer (PPRO), told NAN in an interview that the matter has not been reported to her office.
"I will immediately enquire from the officer in charge of human trafficking and brief you accordingly," she said.