Minister tasks agricultural produce exporters on highest world standards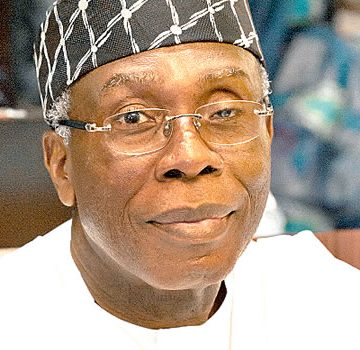 The Minister of Agriculture and Rural Development, Mr Audu Ogbeh, on Thursday urged exporters to ensure that all agricultural produce for export met the highest global standards.
Ogbeh gave the advice at the Flag-0ff of the Nigeria Yam Export organised by the Technical Committee on Nigeria Yam Export and the Federal Ministry of Agriculture and Rural Development in Lagos.
According to him, the Federal Government will not condone the embarrassment if yams exported to the UK and US are rejected.
"To ensure quality control at every point of the yam production is, therefore, essential.
"As a farmer, l will implore my colleagues to check the infidelity among trusted staff and ensure that a bad yam is not added to the consignments for export.
"The Federal Government is set to achieve a milestone in the effort to restore Nigeria into the agro- commodity export market.
"This we are doing by exporting the first consignment of certified yams to the UK and US today,'' he said.
Ogbeh said that the success of the Nigeria Yam Export Programme was expected to trigger increased income, enhance standard of living and promote job creation.
He said that it would also enable participation of women and the youth in agriculture through the development of innovative entrepreneurial endeavours on a sustainable basis.
The minister said that the yam export programme was one of many of Government's import substitution drive and an approach to diversify the nation's economy through the agricultural sector.
He said that the Federal Government would promote research development in yam production, processing, storage, packaging and marketing, among others.
Prof. Simon Irtwange, the Chairman of the Technical Committee on the Nigeria Yam Export Programme, said that the Committee had worked within the Minister's charge in February, to export the first yams in five months.
He said that the Committe had also presented a memorandum on a blueprint for the development of Yam Value Chain, production, marketing and exportation to the minister.
Irtwange said that the committee would need a Yam Terminal, National Yam Park house facilities and warehouses at the receiving countries, among others.
He said that members of the committed were all from the private sector and that they had developed a draft action plan towards the fulfilment of all its terms of reference.
The Professor said that the first consignment to be exported to the UK and US were 20 and 19 tonnes, respectively.
He said that with the flag-off of the yam export, the Yam Exporters Association would double their efforts with the help of relevant agencies, to ensure the nation earned foreign exchange through their efforts.
Source: NAN