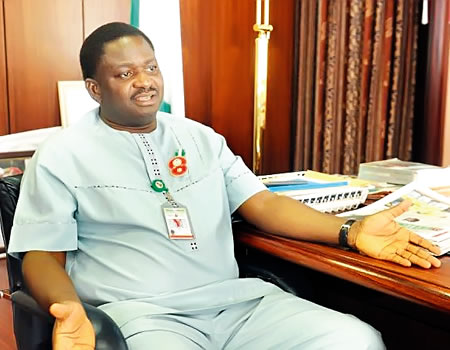 Special Adviser to the President (Media and Publicity), Mr Femi Adesina, in this interview by LEON USIGBE, says he is not bothered by the antics of critics of the regime and that he took up the job of a media aide to President Muhammadu Buhari out of strong convictions.

What will you tell critics who say the President Muhammadu Buhari-led administration is overwhelmed by the present security problems across the country?
If they are critics, there is nothing you can tell them because critics will always criticize. So, I'll rather not talk to critics, I'll talk to Nigerians and tell them that challenges are meant to be surmounted. There are security challenges and they will be surmounted. But for the critics, when you answer one, they go to another one; they will always find something to criticize. So, I don't bother about them.
These issues are compounded by the social media. How do you feel about this phenomenon?
Well, you know the social media takes all sorts. Everybody can find a place in the social media, both faceless and non-faceless, both idle and busy. So, the social media takes all comers. Therefore, it is not everything you see on the social media that you take serious. You don't throw away everything however. There are some things you need to take cognizance of, but it is not everything on the social media you take serious because there, you find idle people, you find angry people, you find frustrated people, you find mischievous people, it is a mixed bag. So, you don't have to take everything seriously.
There is the allegation that the president is ethnically biased in terms of major appointments into the security agencies. Take the service and security chiefs for instance, only one is a non-northerner. What do you say about this?
I have no comment on that.
Have you ever regretted taking up this job?
No no no. For me, this is not a job because it is an assignment I came on to out of conviction. If I didn't have the conviction, I wouldn't come. You know I had what you call a good job that I enjoyed doing. I was at the peak of my career as a journalist. But I left everything to come to serve this government because I was convinced that I should come and serve. And so, I don't have any regrets coming from my job to serve.
Are you saying you haven't faced challenges that have given you a second thought on the job?
No no no. Challenges will always come, but the challenges are not enough to make me regret. No. This government I have come to serve. Whatever the Lord still gives me the grace to serve, I won't regret coming to serve President Muhammadu Buhari. My taking up the job is out of conviction.
What's your advice to people seeking to become media aides to political office holders?
Like I said, if they don't have the conviction to go and serve, then they don't have to take it. It is about conviction. If you are convinced that 'this person, I believe in him, no matter what, I will believe in him; no matter what I will stand by him; no matter what, I stick by him, by all means', they should go ahead and do it. But if they don't believe, then…generally, they should follow their convictions.
How does the president unwind?
Well, he has said that before. He has plenty grand-children now. So, you need to be there when the grand-children are around. They climb all over him and all that. You will see him carrying them; you see them laughing and all that. So, naturally, when his children and grand-children come, the place is full of fun and laughter. So, playing with his family is one of the best ways that he unwinds.