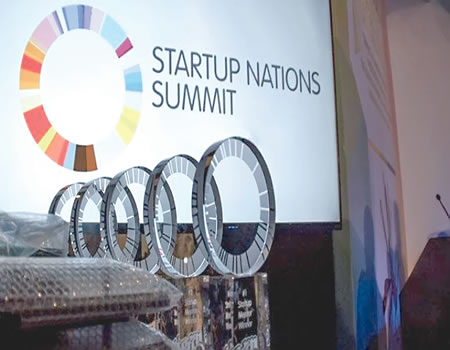 The Global Entrepreneurship Network announced the four finalists for the Startup Nations Award for National Policy Leadership. The award recognizes individuals who champion broad and large-scale efforts that have a positive impact on a national ecosystem and work to advance new and young firm formation – either in their country or abroad.
The award is one of three Startup Nations Awards that will be presented at the Startup Nations Summit on Tuesday, November 21, in Tallinn, Estonia. The winner will be the third recipient of the award, which was previously received by Dr. Choi Yanghee, minister of science, ICT and future planning from South Korea, and Dr. Pichet Durongkaveroj, then the Thai Minister of Science and Technology.
The other two Startup Nations Awards are Groundbreaking Policy Thinking and Local Policy Leadership.
The Selection Committee evaluated nominations based on the following criteria:
Clarity in the identification of the bottleneck(s) affecting the national ecosystem
Level of innovativeness of the specific policy lever(s) or program idea(s)
Level of personal commitment to shifting national government thinking on entrepreneurship policy
Availability of metrics or evidence to show the impact of the policymaker's efforts
Extent to which it is possible to replicate efforts, adapting to other policy areas or other national ecosystems
This year, the four finalists for the National Policy Leadership Award come from four different countries and three different continents, and have contributed to their community as a startup champion through a variety of initiatives ranging from ecosystem building initiatives to tax incentives to make investing more appealing.
The four finalists are Mariano Mayer, Secretary of Entrepreneurs and SMEs, Ministry of Production, Argentina; Juan Carlos Garavito Escobar, on behalf of iNNpulsa Colombia, General Manager, iNNpulsa Colombia, Colombia; Alexander De Croo, Deputy Prime Minister and Minister of Development Cooperation, Digital Agenda, Telecommunications and Postal Services, Belgium and Dong Dang Huy, Deputy Minister, Ministry of Planning and Investment, Vietnam
Bradner wrote this story for genglobal.org