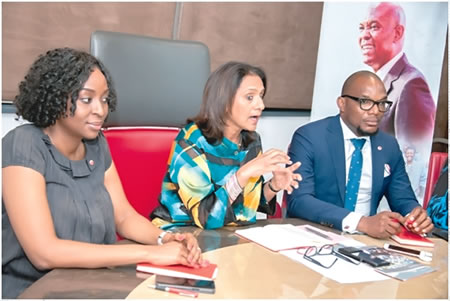 By Friday, October 13, 2017, over one thousand entrepreneurs across Africa are expected to have converged on Lagos for the annual Tony Elumelu Foundation (TEF) Entrepreneurship Forum, third in its series. It is the biggest and the most diverse annual gathering of African entrepreneurs and Small and Medium scale Enterprises (SMEs) on the continent and the entrepreneurs are gathered by one man – one of Nigeria's billionaires, Tony Elumelu, founder of the TEF.
It is the first year the forum is extending invitation beyond the 1,000 Tony Elumelu Entrepreneurs from the 2017 cohort, to include selected SMEs, media, hubs, incubators, academia and investors from diverse nations across Africa; from Mauritius to Cape Verde to Kenya and more, per information received by Entrepreneurship+.
"Since launching the TEF Entrepreneurship Programme – and committing $100 million to empowering 10,000 African entrepreneurs in a decade – we have unleashed our continent's most potent development force, its entrepreneurs. In just three years, our first 3,000 entrepreneurs have created tens of thousands of jobs and generated considerable wealth," Elumelu said.
In two days, October 13 and 14, "the global entrepreneurship community will gather in Lagos to build a New Africa, a thriving, self-reliant continent capable of replicating the results of our ground-breaking Programme," according to Elumelu. It is expected that the assembled SMEs will build networks, share knowledge, connect with investors, and link with corporate supply chains.
The two-day forum will feature plenary panels, masterclasses, sector specific networking opportunities and policy-led forums focused on enabling African business growth.
Chief Executive Officer, TEF, Parminder Vir at the Thursday press conference to announce the commencement of the TEF Entrepreneurship Forum 2017, said: "This is the first year we have opened the Forum up to include the full pan-African entrepreneurship ecosystem. In doing so, we are enabling African SME communities to come together and expand the possibilities for intra-African partnerships. I am looking forward to welcoming our invited policy-makers and investors to join us at the forum, as we empower the next generation of African business leaders."
Lined up speakers for the forum, according to the foundation, include: Wale Ayeni of the International Finance Corporation; Stephen Tio Kauma of Afrexim Bank; Andre Hue of African Development Bank; Stephen M. Haykin of USAID Nigeria; Heikke Reugger of European Investment Bank and Abdoulaye Mar Dieye of the United Nations Development Programme (UNDP).
How the 2017 cohort journey began
As more than 1,000 African entrepreneurs and SMEs converge on Lagos for the two-day forum, here is a look at how their journey began. Forty-five thousand (45,000) applicants from across the globe signified interests in becoming Tony Elumelu Foundation entrepreneurs, out of which Nigerians contributed the largest volume of 30 per cent.
According to data obtained from the TEF, 53 African countries submitted applications, while 27 other international countries submitted applications for the programme. Out of 42 international countries that started their applications, only 27 made final submissions. 54 African countries began application processes, 53 countries submitted.
Top five out of the 53 African countries are:
Out of the 53 African countries that submitted their applications, Nigeria led by 13, 267 applications, while Kenya came second with 1,000 applications. Uganda, Ghana and Cameroon came third, fourth and fifth with 539, 492 and 410 applications respectively.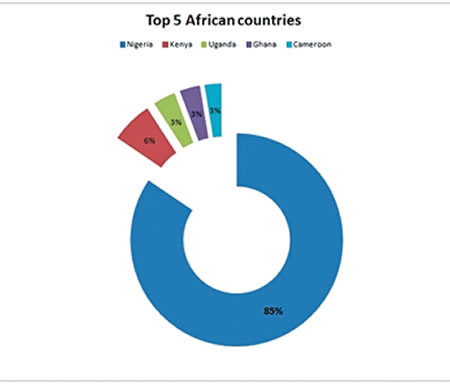 Sectors representation among applicants
Data obtained from the foundation showed that agriculture led the sectors represented in 2016 by 26.67 per cent with "a great number are into poultry and fish farming," while fashion and ICT followed in second and third with 10 per cent and 8.8 per cent respectively. Other sectors represented included commercial retail at 7.49 per cent, media and entertainment at 5.3 per cent, manufacturing at 7.16 per cent, education and training at 7.86 per cent, health care, 3.65 per cent, professional services at 4.06 per cent, tourism and hospitality at 2.66 per cent, construction at 2.49 per cent, and consulting at 2.16 per cent, among others.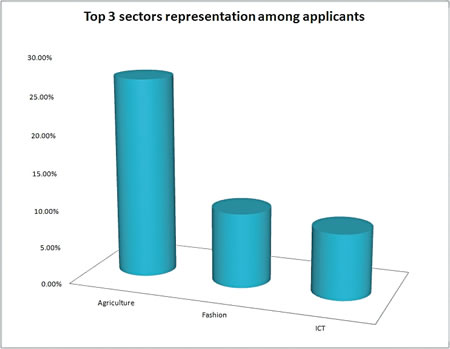 Sectors representation by Sustainable Development Goals among applicants
Decent work and economic growth led the pack by 22 per cent, with industry, innovation and infrastructure and good health and well being coming second at third with 16 per cent and 13 per cent respectively. No poverty and responsible consumption came fourth at nine per cent each while zero hunger was represented at eight percent. Quality education was represented at six per cent, reduced inequality at 2.5 per cent, gender equality at two per cent, and affordable and clean energy at three per cent, among others.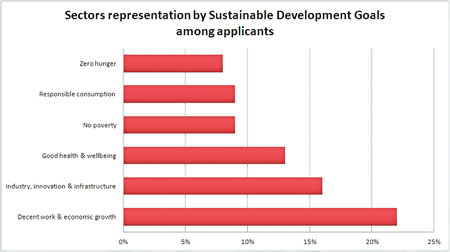 The selected 1,000 TEF entrepreneurs for 2017 cohort
The final 1,000 selected applicants are represented by region, gender and by sectors. Below are the graphical representations of the final 1,000 selected African entrepreneurs for the 2017 cohort of the Tony Elumelu Foundation Entrepreneurship Programme.

Distribution of the selected 1,000 applicants by region
Out of 45,000 submitted applications, as with the TEF culture, 1,000 applications were selected. All 53 African countries are represented in the final 1,000 applications, with Nigeria contributing 59 per cent. According to TEF data, the regions with the highest representation are West and East Africa with 68 per cent and 25 per cent respective representations.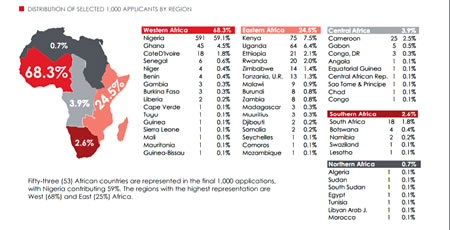 Gender distribution
Thirty-two percent (32 per cent) of the final 1,000 selected applicants are female, while the remaining 68 per cent were male. Out of 45,000 applications submitted, 36 per cent were female, while 64 per cent were male. Out of the 53 African countries represented, 15 had a higher female-to-male ratio in the final 1,000 entries and they include: Algeria, Angola, Burkina Faso, Botswana, Cape Verde, Chad, Comoros, Congo, Gabon, Gambia, Madagascar, Morocco, Senegal, Sierra Leone and South Sudan, according to data from TEF.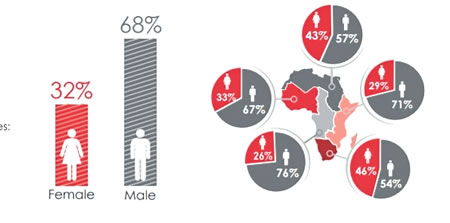 Sector distribution
Among the applicants selected for the 2017 cohort of the Tony Elumelu Foundation Entrepreneurship Programme, 288 applicants were selected in the agriculture sector, 98 from manufacturing, 79 from education and training, 77 from ICT, 76 from commercial/retail, 59 from fashion, 44 from energy/power generation, 44 from healthcare, 41 from media and entertainment, 40 from waste management, 27 from construction, 26 from professional services, 23 from FMCG, 20 from tourism, 20 from transportation, 17 from consulting, eight from financial services, seven from haulage and logistics, five from oil and gas, four from telecom and two from aviation.

Nigerian Tribune's Entrepreneurship+ will be at the forum from this weekend and will bring the details of what went down next week Monday. Please stay tuned.