Bayelsa domestic savings hit N7.3bn in 2Q 2018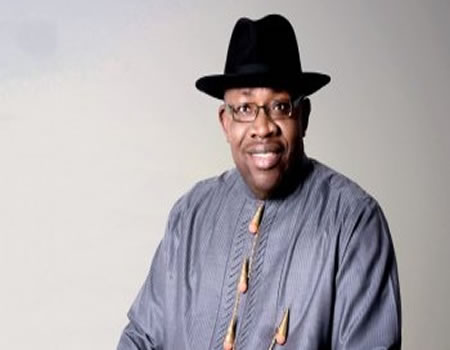 THE government of Bayelsa State Government said as, at the end of the second quarter of 2018, it had succeeded in growing the state's domestic savings from in the first quarter of 2018 to about N7.3 billion.
The deputy governor, Rear Admiral. Gboribiogha John-Jonah (retd), while addressing newsmen in government house, said the amount was realized through the state's ongoing public service reforms.
According to him, it is the desire of the present administration to build a solid financial and economic base for the state, "so that our successors would not have to suffer like we did when we took over."
Giving an account of finances that accrued to and expenditures of the state for the month of May 2018, Gboribiogha announced a gross FAAC inflow of N14 billion comprising, derivation of N9.8 billion, statutory allocation, N3.2 billion, value added tax, N837 million and stabilization fund, N327 million.
Gnoribiogha also noted that the expenditure for the period includes, bank loans and contractual agreements, N1.7 billion, salary for civil servants, N2.8 billion, political appointees, N315 million and monthly grants to tertiary institutions, N6.30 million.
ALSO READ: Bayelsa govt uncovers 28,000 'ghost' workers
He said the total FAAC deductions gulped, N1.6 billion, thereby leaving the state government with a net inflow of N12.7 billion, in addition to an internally generated revenue for that month, N590 million.
He declared N4.8 billion as capital payments, while that of recurrent was N2.6 billion, adding that, the state government made a10% contribution of N46 million to the payment of primary school staff salaries.
Earlier in his remarks, the Commissioner for Information and Orientation, Mr. Daniel Iworiso-Markson, assured that the government would remain committed to its transparency and accountability policy for succeeding administrations to emulate.
"Bayelsa today is very well known for what we have been doing for the past 6 years, rendering accounts of what comes in and what goes out on a monthly basis. And we are the only state in the country which has earned us awards and accolades from all over.
"And I believe very strongly that we will continue to sustain it and I believe that the government coming after us will follow suit. Already, it has become law and it has become a model that other states are copying."