Bayelsa govt uncovers 28,000 'ghost' workers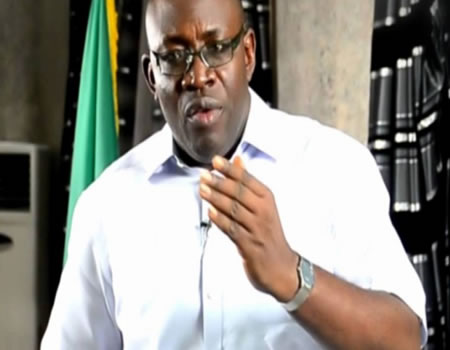 The Bayelsa State government said the ongoing public service reforms had reduced its workforce from 55,000 to 27,000, thus fishing out and expunging 28,000 ghost workers from its payroll.
The state's Commissioner for Information, Mr Daniel Iworiso-Markson, made this known in a statement on Saturday in Yenagoa.
Iworiso-Markson was reacting to criticism by the Bayelsa chapter of All Progressives Congress (APC) to the job losses occasioned by the management of the reforms.
He berated APC for criticising the reforms, adding that the aim was to deal with payroll fraud and not to sack workers.
It will be recalled that an APC member of the Bayelsa House of Assembly, representing Brass 1 Constituency, Mr Israel Soni-Goli while receiving two members of the PDP led government noted that the government was not managing the reforms properly.
ALSO READ: Abuja Investments Company denies plan to sack workers
Recall that the state's Commissioner for Youth Development, Mr Ibarakumo Otobo and Mr Asari Mangeta, an aide to Governor Seriake Dickson, had on Wednesday, defected from the PDP to APC.
According to Iworiso-Markson, the APC made a failed attempt to discredit the well intentioned and generally received by the public sector reforms in the state.
He said that media reports quoting the APC as having described the sack of 28,000 workers as regrettable only showed that the party and its followers were not abreast of developments in the state.
He added that any politician attempting to attack the reforms and the removal of fictitious names from the payroll was enemy of Bayelsa and her people.